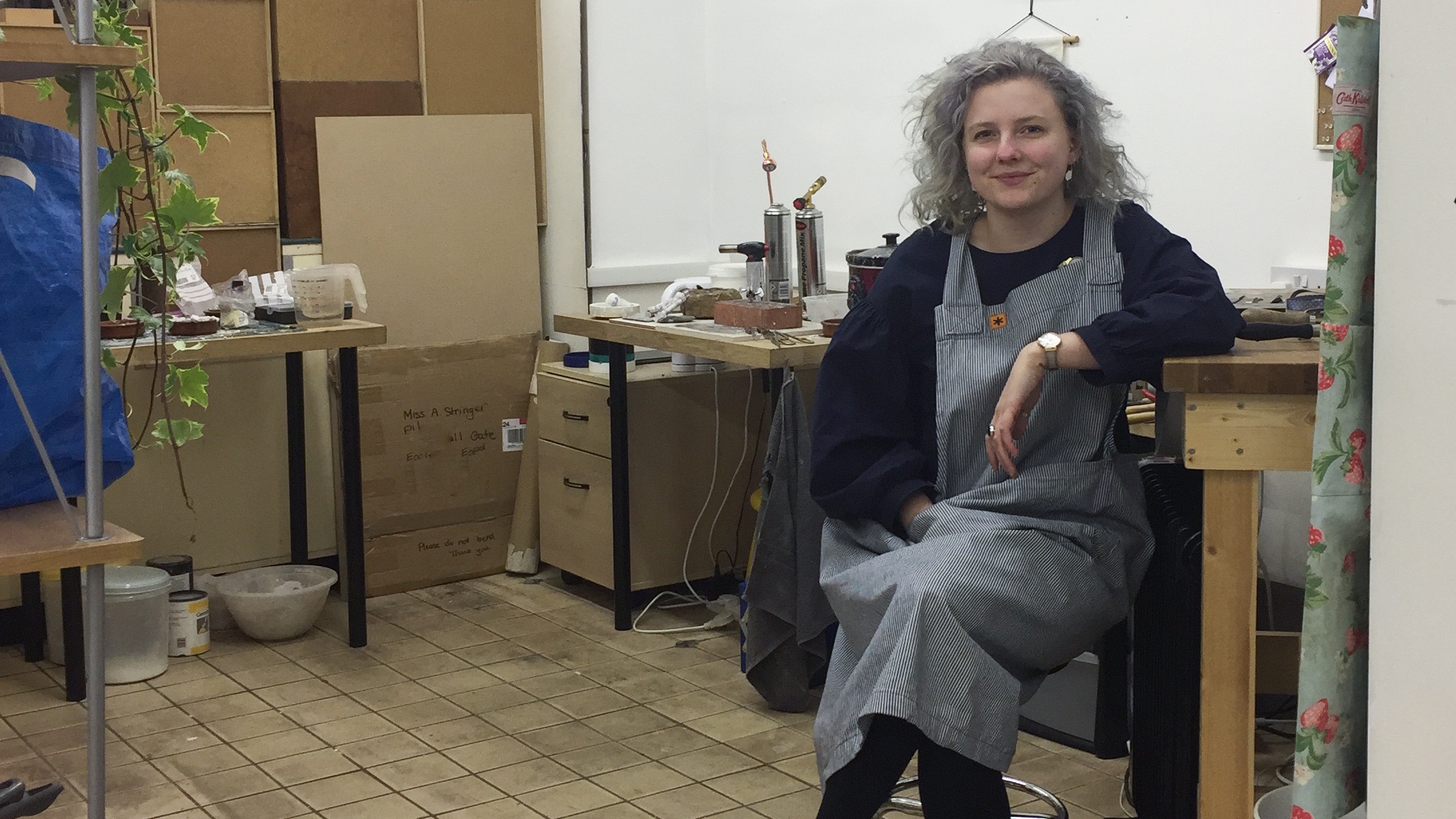 Architecture meets nature.
Amy Stringer brings together both common and precious materials to create bold, contemporary jewellery.
Whilst studying BA (Hons) Jewellery and Metalwork at Sheffield Hallam University, England, Amy became inspired by the city's combination of modern, industrial architecture and large green spaces. 
Amy's unique designs combine cement with striking silver work. Cement is found in almost every building throughout the world's cities, but the material is often under-appreciated and its beauty can be overlooked. Within her designs, Amy sets elements of nature such as moss and lichen in the cement, forging a connection between architecture and agriculture. For her silver work, Amy takes inspiration from the steel framework and Brutalist architecture creating bold, blocked designs and contrasting these inspirations with set organic elements and soft 'settings' from silver sheet that appear to have naturally folded into place.
Amy's striking and modern jewellery is designed to grow with the owner, be worn and adapt to their personality and bridge the connection between the wearer and their surroundings.
Amy creates everyday wearable jewellery, as well as statement art jewellery suitable for galleries.
Head over to the Shop to shop now or visit madebyhandonline