Join Amy in her well equipped Leeds City Centre studio and learn the art of making jewellery.
Enquire by email at [email protected]
Scroll down to view workshops >>>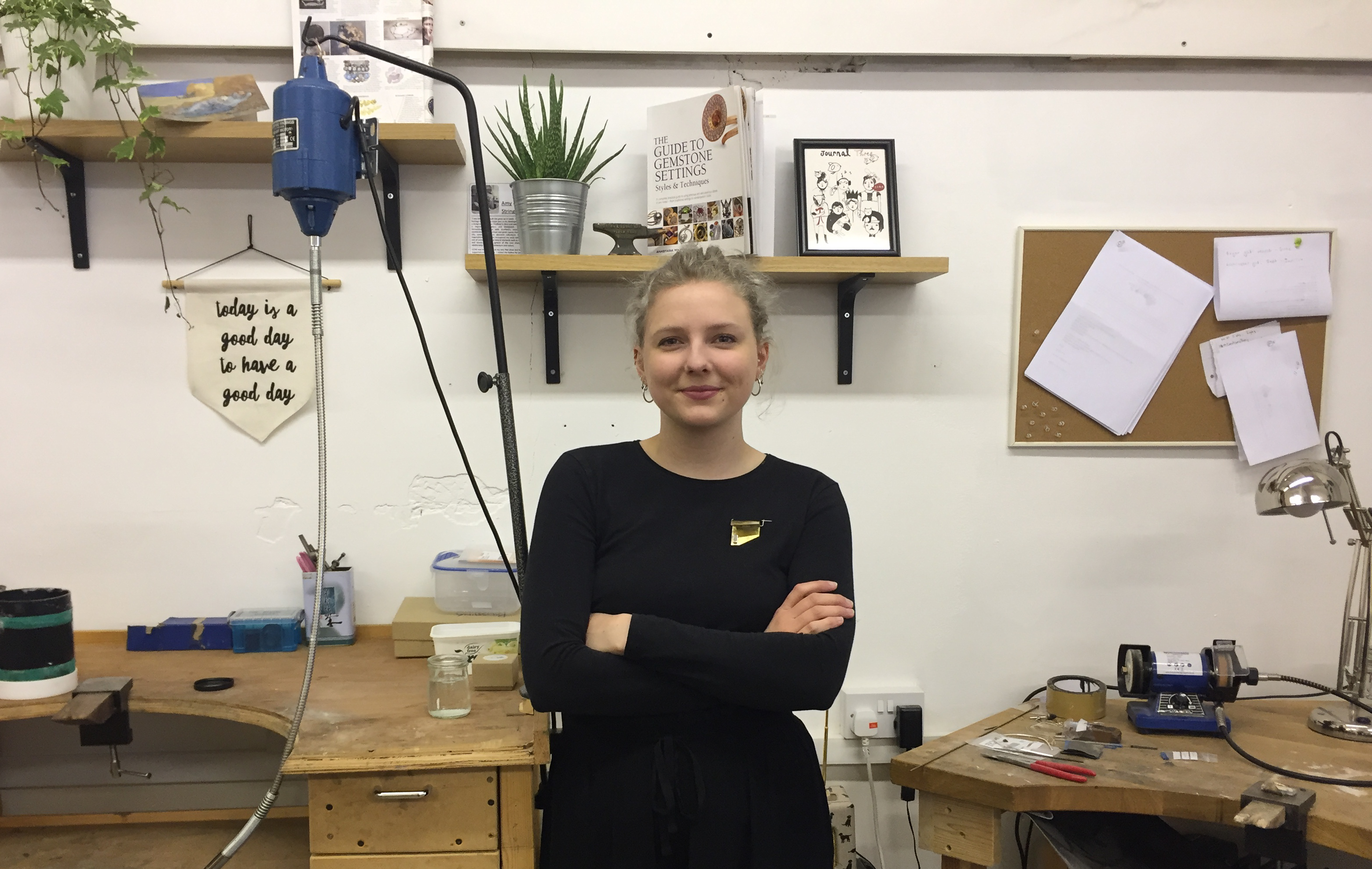 Silver ring workshops
– Spend a day with Amy and friends creating a silver ring from start to finish. No experience necessary, Amy will guide you through sizing, cutting, shaping, soldering and polishing your own sterling silver ring! £50 per person (silver included) 4 hour session. – Perfect for Birthdays and Hen Parties!
"As relative novices in metalwork or jewellery making, the ring workshop with Amy was fantastic and the perfect birthday surprise for my girlfriend. Amy took us both through the basics before letting us loose on designing our own silver rings. All the way through she was there to help and offer expert assistance when required – but this was really the hands-on experience of making something special we were hoping for. During the four hours Amy was fantastic – explaining and demonstrating all of the processes involved and then letting us have a go. We both came away with completed silver rings that we both wear everyday. I can't recommend Amy's workshop enough. Definitely a five star experience."
One to one tuition
– Interested in one to one tutoring? Book in for one to one sessions with Amy where she can guide you through specific techniques, help you to design and make a special piece of jewellery for a gift or yourself, or anything else you have in mind! 2 hour sessions start from £45pp + precious metal cost, you're welcome to do these sessions with friends too! – contact Amy via [email protected] to discuss.
"I came across Amy's tuition after buying one of her rings in the Craft and Design Gallery in Leeds. It's been a great opportunity to work one to one and gain direct experience that you wouldn't get from a group class. She has given me the confidence to get up and running and provided me the skills to start making at home safely. I would highly recommend as Amy is a very friendly and inspiring teacher with a lot of hands on experience"
Wedding band workshop
– Tying the knot soon? Make things extra special and join Amy in her workshop to make your own unique wedding bands! Amy will guide you through the process of personalising, soldering and polishing your own white, yellow or rose gold ring, or wax carve a design for casting, ready for the special day. The sessions are 4 hours and £170 for 2 (+ material cost dependant on size and colour discussed prior to workshop). After the session your rings will be sent for hallmarking and packaged in a beautiful ring box ready for collection or postage. Email [email protected] to enquire!
Location:
12 minute walk from Leeds train station
Hereford House, 6 Edward Street, Leeds, LS2 7NT