Join Amy in her well equipped Leeds City Centre studio and learn the art of making jewellery.
Scroll down to view workshops >>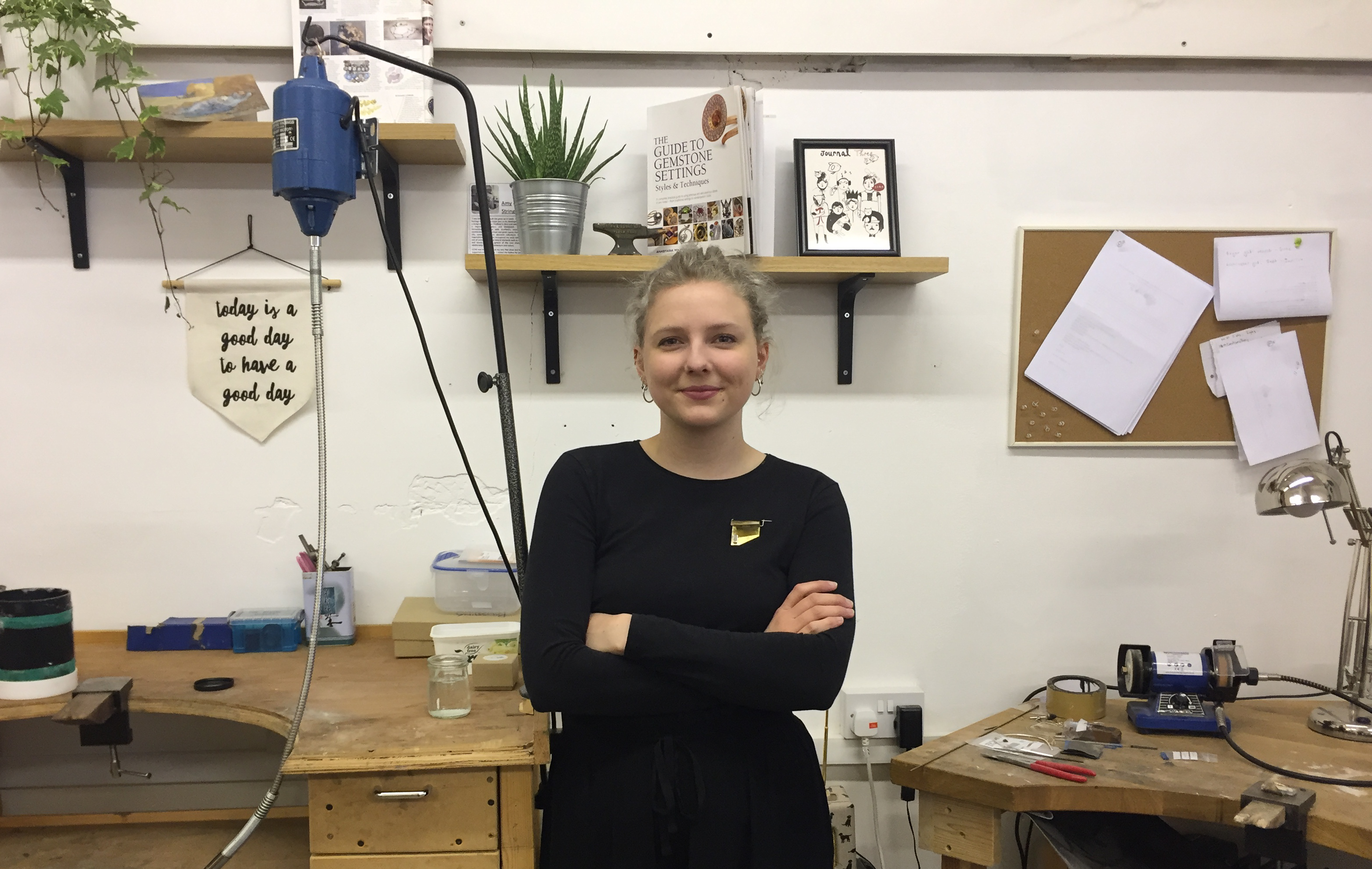 Silver ring workshops – Spend a day with Amy and friends creating a silver ring from start to finish. No experience necessary, Amy will guide you through sizing, cutting, shaping, soldering and polishing your own sterling silver ring! £50 per person (silver included) 4 hour session. – Perfect for Birthdays and Hen Parties!
One to one tuition – Interested in one to one tutoring? Book in for one to one sessions with Amy where she can guide you through specific techniques, help you to design and make a special piece of jewellery for a gift or yourself, or anything else you have in mind! 2 hour sessions start from £45pp + precious metal cost – contact Amy via [email protected] to discuss.
6 week beginners jewellery course – An intensive 6 session course which will guide you through the key processes of jewellery making. £220 per person for the full course, each session is 2 hours long. (There will be extra cost for any precious metals used in sessions 5 and 6).
Session 1 will take you through an introduction to the course and pin sawing.
Session 2 will continue with pin sawing and introduction to soldering.
Session 3 will take you through filing and finishing.
Session 4 different finishes and polishing.
Sessions 5 and 6 will be dedicated to combining all of your new skills and designing and making a wearable piece of jewellery as an example of all the skills learnt on the course.
FIRST COURSE STARTS THURSDAY 7th JUNE, WEEKLY SESSIONS 6:30-8:30pm
email [email protected] to book in
Wedding band workshop – Tying the knot soon? Make things extra special and attend a workshop with your partner and make your own wedding bands. Amy will guide you through the process of personalising, soldering and polishing your own white, yellow or rose gold ring ready for the special day. The session is 3 hours and £200 for 2 (+ material cost dependant on size and colour). After the session your rings will be sent for hallmarking and packaged in a beautiful ring box ready for collection or postage.
Location:
12 minute walk from Leeds train station
Hereford House, 6 Edward Street, Leeds, LS2 7NT