February brooch – Granulation and Gold Plating Lacquer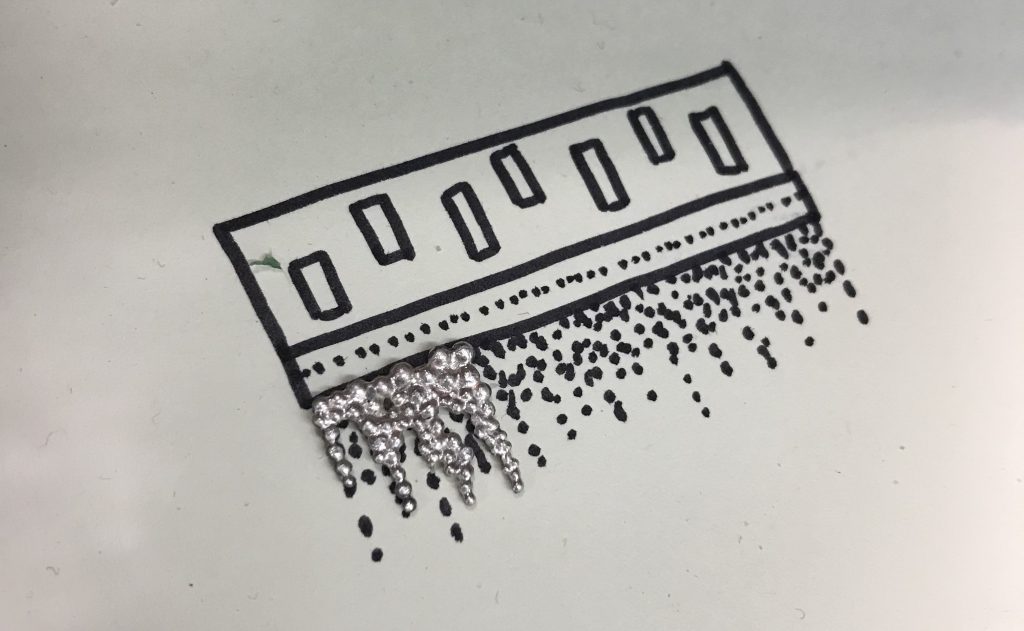 January's done and February's in!
The first technique for February I wanted to practise is granulation. Granulation is the technique of making small balls of metal to use as detail. Metal jumps to its smallest surface area when heated to its highest point, and when melted into grooves created with a burr, can create perfect spheres.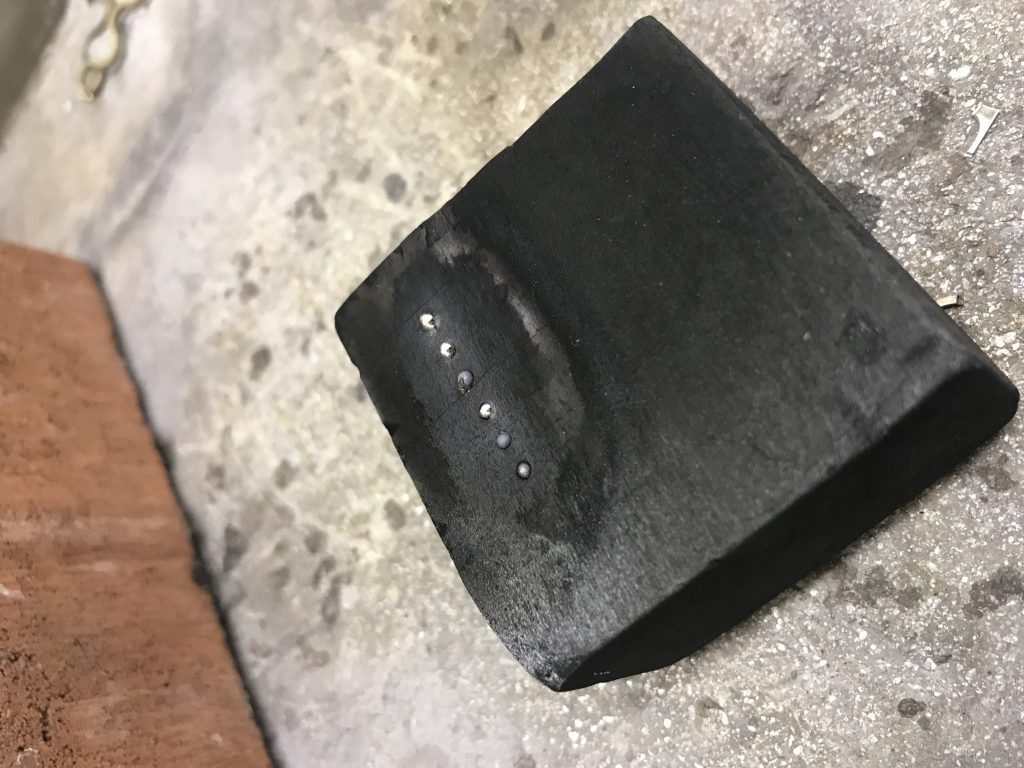 I decided to use Granulation to represent the ripples in water. The February brooch design is all about light and reflection, what we see in the dark. I wanted to use a technique where I could build texture and detail with a 3D essence, rather than just texturing sheet metal.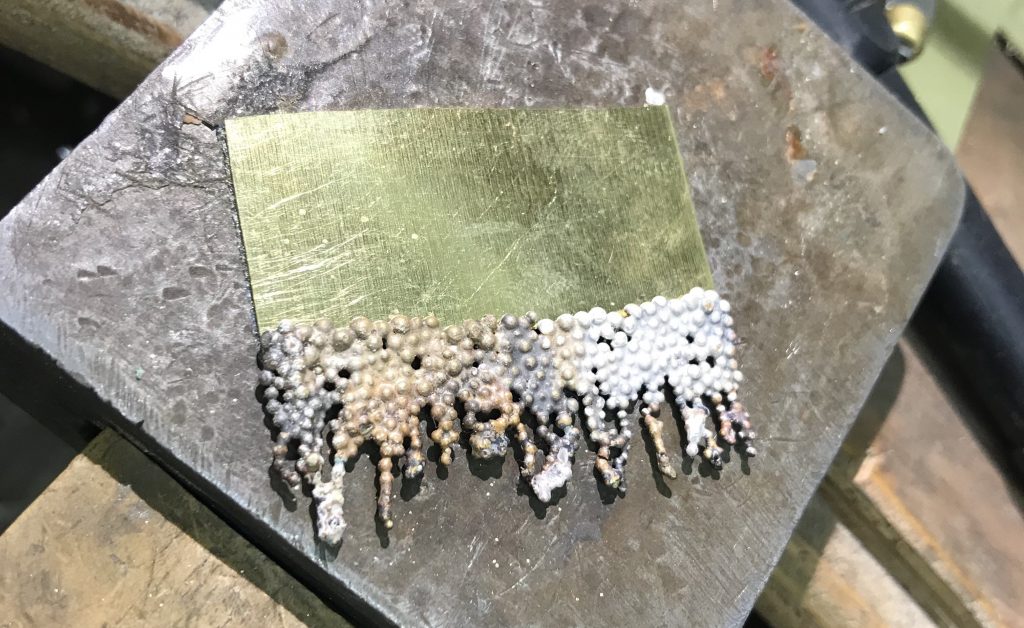 I made a few mistakes with the soldering, but actually really enjoyed the outcome. The inconsistency and flow of the full effect should really add to the designs final outcome.
I've been working a lot quicker on this design. After running over with the January brooch and February being a short month, it felt wise to make February's brooch a much simpler design, with techniques I am more familiar with. I want to at least try to stay on track with this challenge..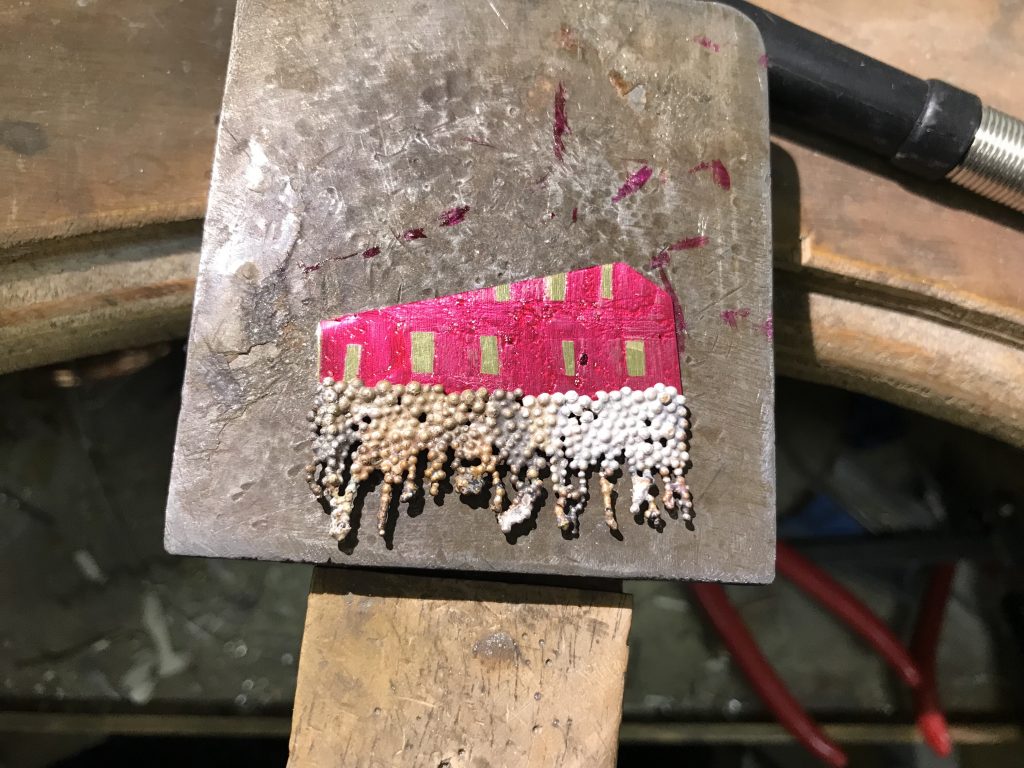 With February's design being all about reflection, and light in the dark, I wanted to explore how detail can be created with gold plating. I'm very lucky to share a studio with the brilliant Andrew Clarke , who has (amongst hundreds of other very useful tools) in house gold plating. Gold plating is a fairly new technique for me, which I've only recently explored with my other collaborative brand Saw + Pour. So it's one I've been really keen to explore further.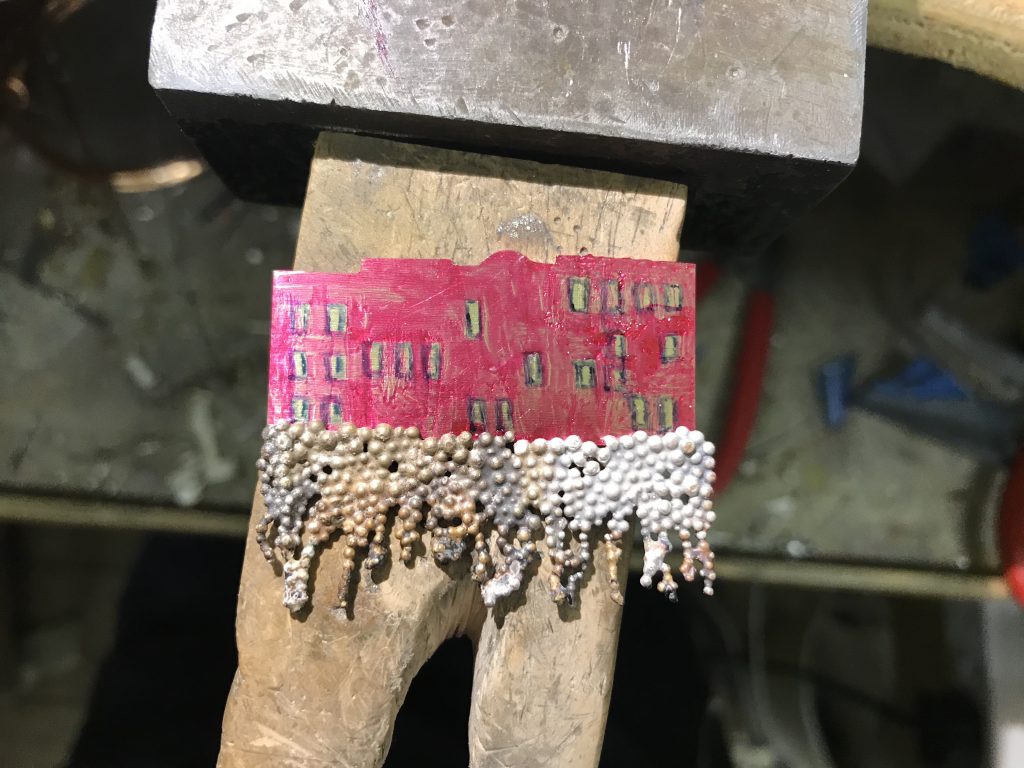 Areas of metal can be masked off using nail varnish, or an 'official' lacquer (used here) which is very similar. As part of the design I want to create little windows of light with the gold plate, so I needed to experiment with how precise I could be with painting on the lacquer. As the two experiment images show, I wasn't exactly creating the best lines, this technique is going to need some much further experimentation..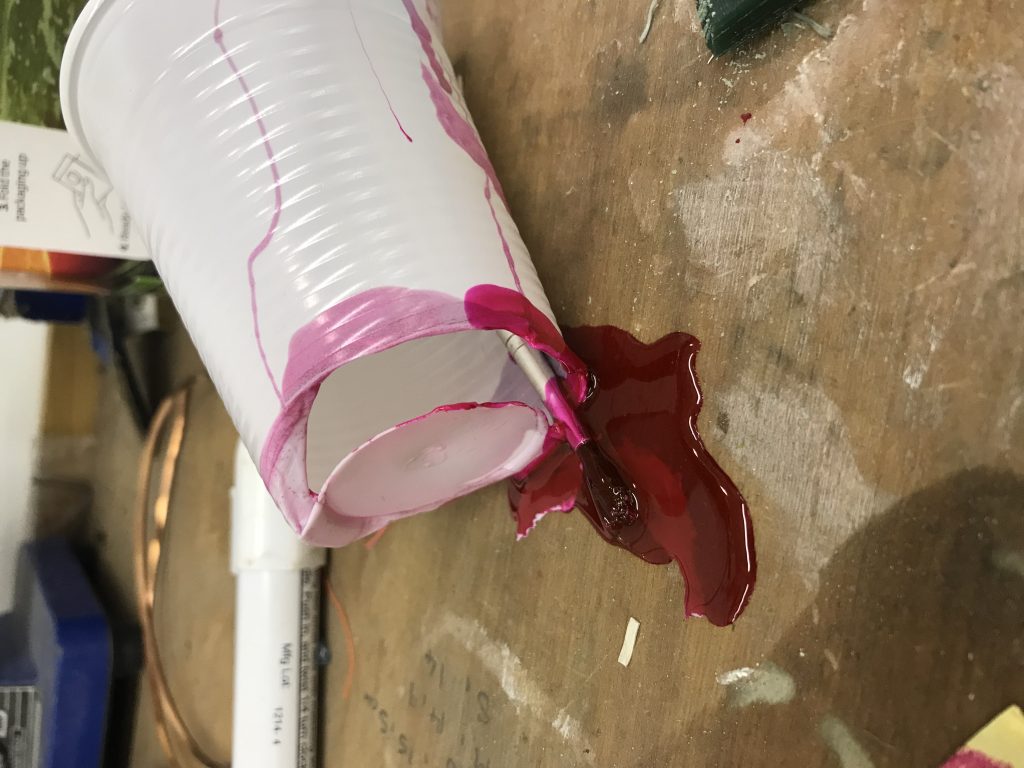 Side note..
To anyone that hasn't used a masking lacquer before (like me), it will melt straight through cheap plastic cups!!