February Brooch – The Details
Gold plated silver, oxidised and distressed. Granulation ripples, gold plated reflections, silhouettes. The February brooch, inspired by the reflections of light and buildings in the Amsterdam canals.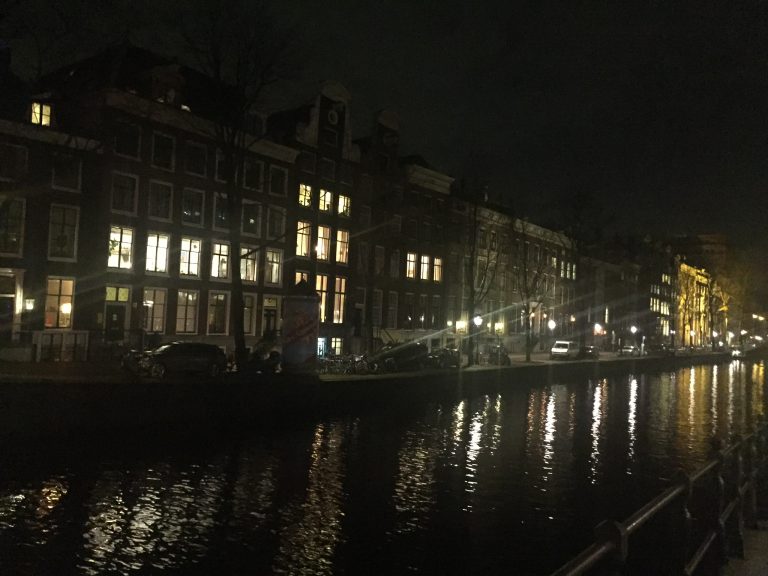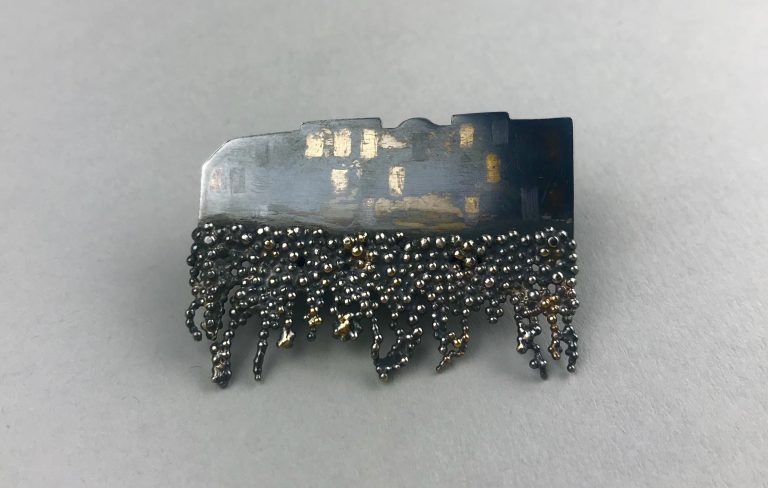 I really enjoyed putting this brooch together. Experimenting with granulation and gold plating has lead to unexpected outcomes and happy accidents. As I don't have much experience with gold plating I was unsure how my blocking lacquer efforts were going to come out, and initially I wasn't too happy with the results (and also forgot to take a picture..) I had hoped for clean lines but the solution had seeped underneath in places and gave more of a distressed shaping – you can still see this around the windows of the finished piece.
I knew this was going to be a very experimental piece, and didn't want to lose any of the gold plating detail by starting to mess with it, so pushed on to oxidising. This turned out to be the best decision. I initially painted oxidising solution carefully around the windows of plating and then layered, rubbed, layered, rubbed until I ended up with this beautiful deep oxidisation with distressed details.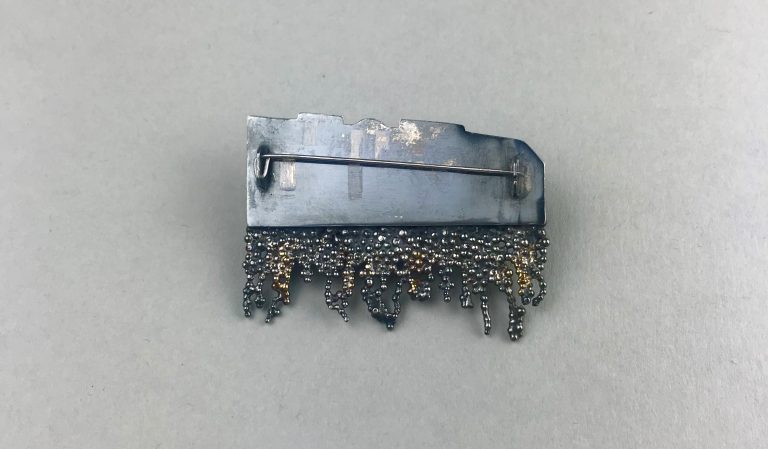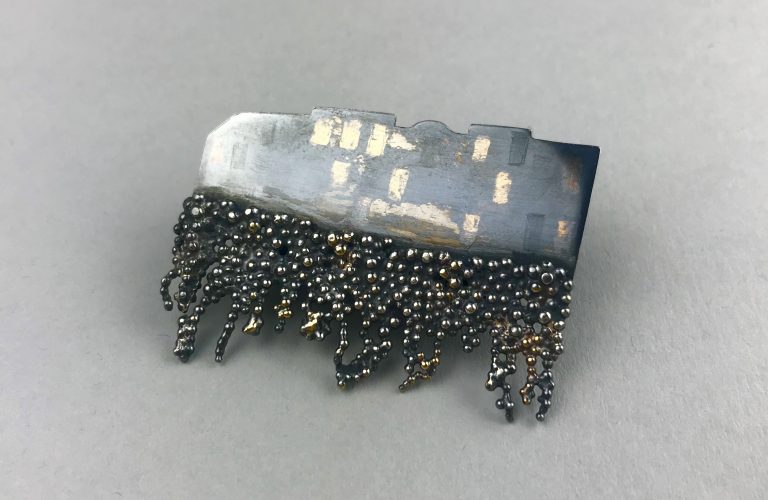 And now for March…

Challenge Complete