March Brooch – The Details
The March brooch, like January and February, takes inspiration from another section of my Amsterdam journey back in 2017.
The brooch is inspired by a wonder down Nieuwe Spiegelstraat, a street full of antique shops housing thousands of Dutch Delftware tiles. The shape of the March brooch doesn't come directly from this street, but pulls inspiration from historic jewellery and colours from the Delftware tiles.
March Brooch – Blackened brass, cement, steel brooch pin.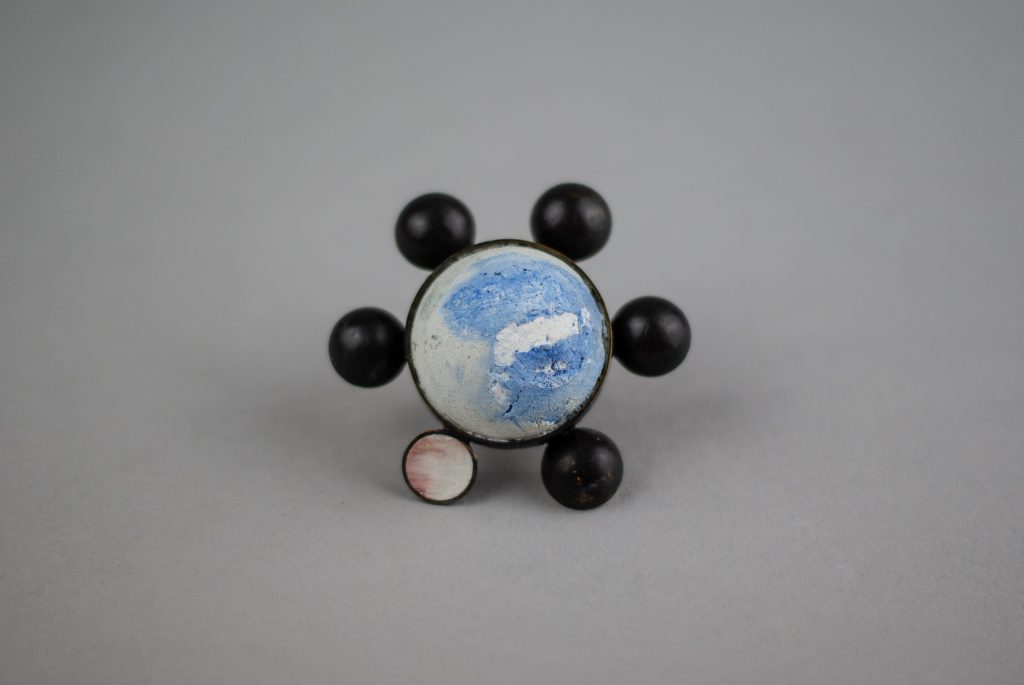 I have done a lot of research into historic jewellery with my most recent collection 'What is Precious?' and a similar design often crops up, a large gemstone surrounded by smaller gemstones. I love this design, and feel so inspired by it and how many different ideas and variations you can create from this one concept.
So this is where the inspiration for the shape of the brooch developed from. Six brass domes surrounding one central dome, each detailed with cement.
The central cement dome contains white cement with a dash of blue pigment to reflect the beautiful Delftware colours. I chose to detail the six domes with white and red cement as a reflection of the buildings these tiles would have originally been found in, and can still be found in now.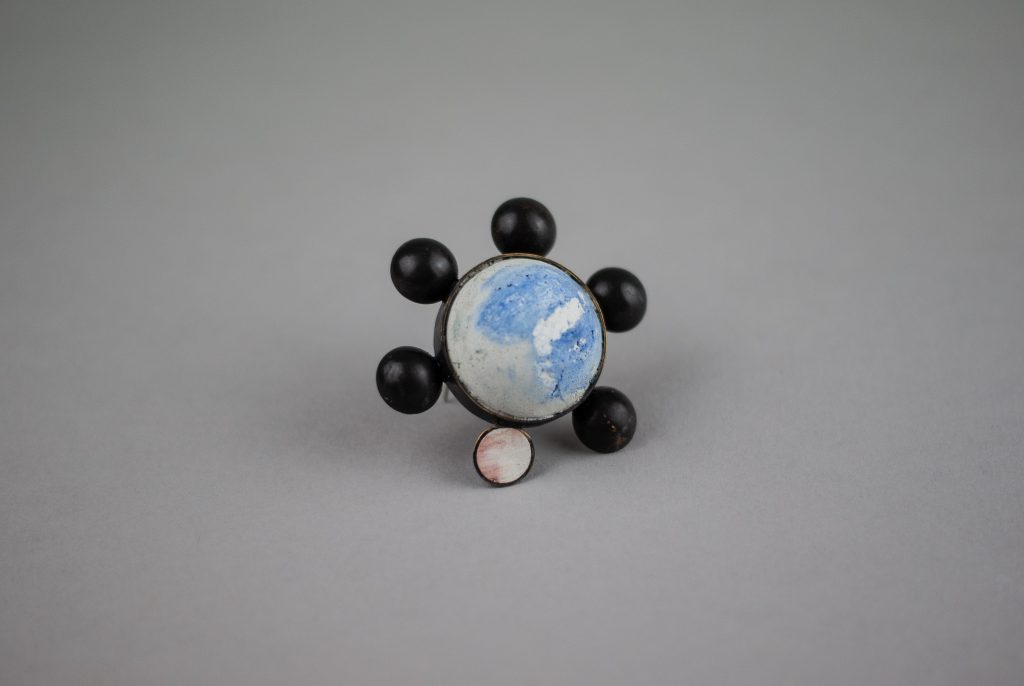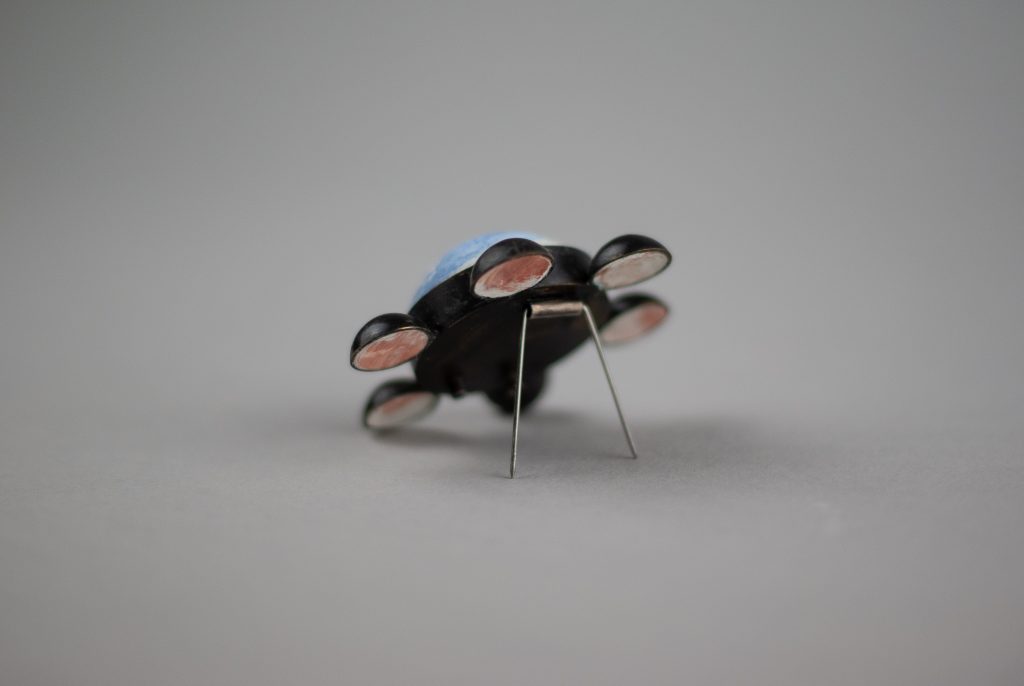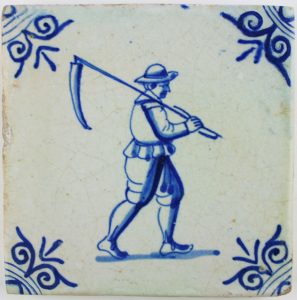 Image from The Antique Tiles shop https://www.antiquetileshop.com/dutch-delft-tile-depicting-a-farmer-carrying-a-scythe.html
Although this piece has only just been created, I really didn't want it to feel new. I wanted it to feel old, worn, like the tiles I had admired.
The cement is imperfect, the blackened brass has been distressed, there is nothing clean line about this brooch.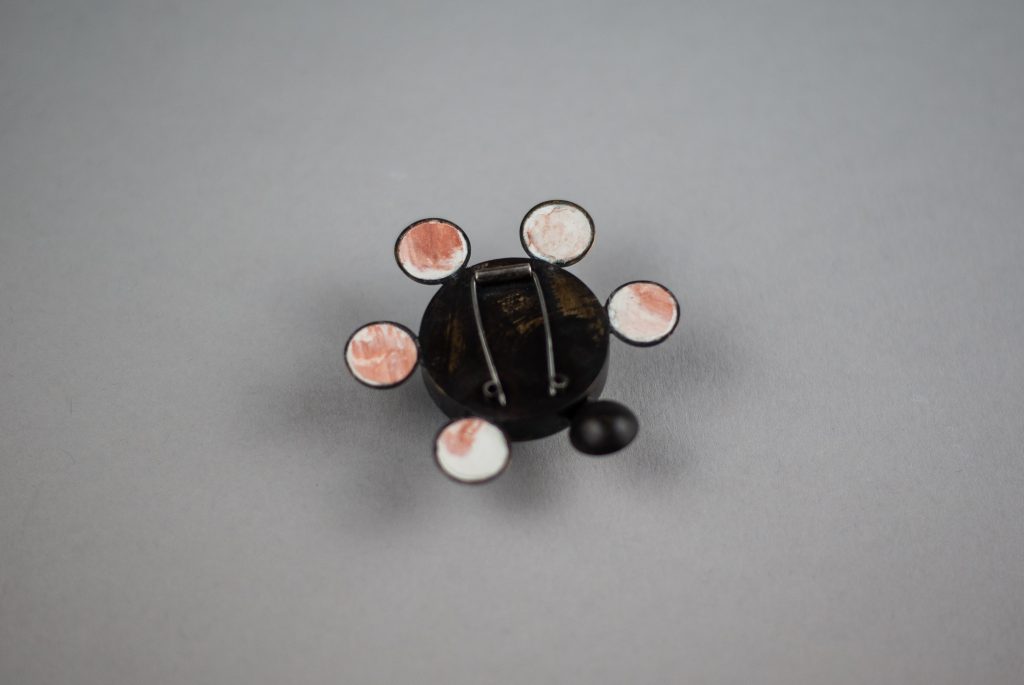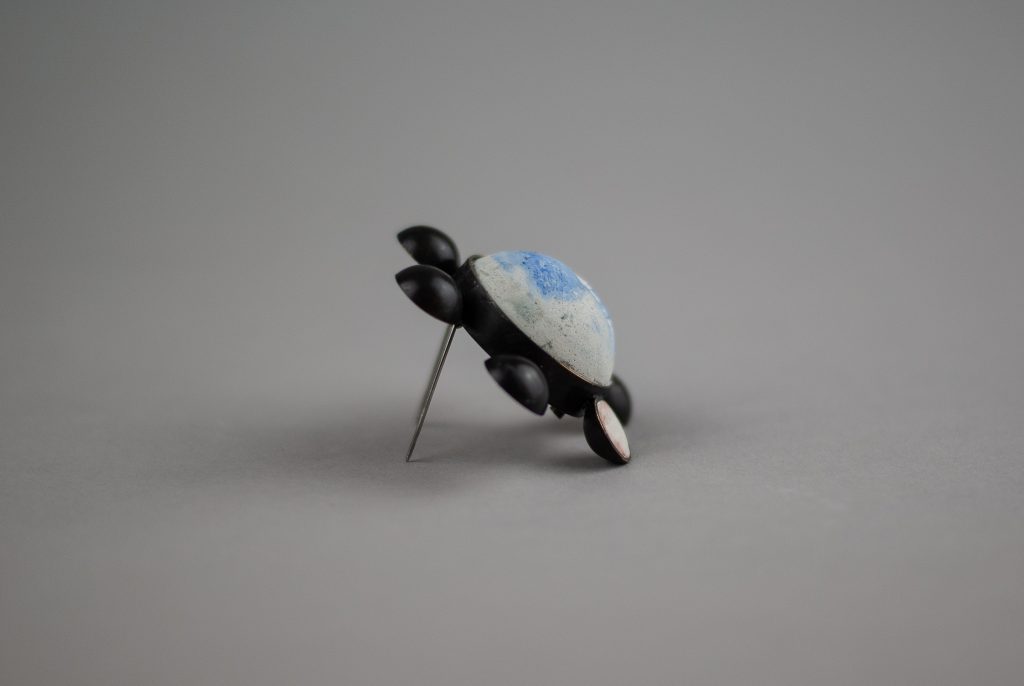 Challenge
Complete
25%