September Brooch – The Details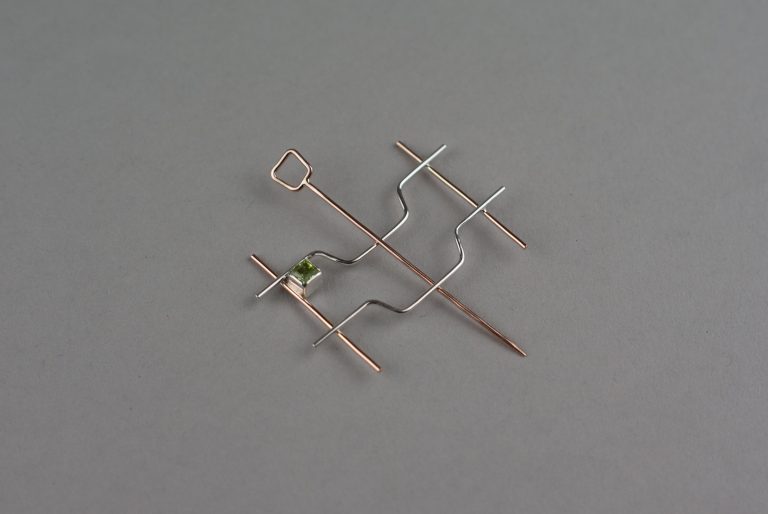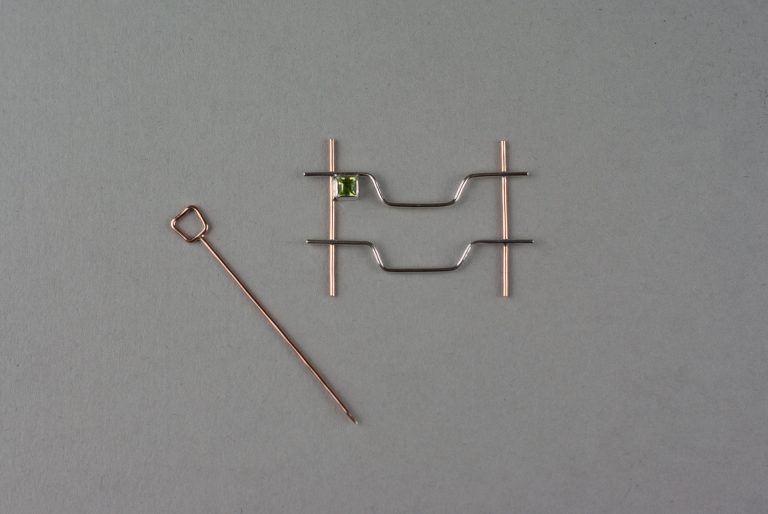 Silver, Rose Gold, Peridot
September, just 3 brooches to go, this project has been such a joy and such a burden all at the same time. 
I have been dipping my toes into using gold this year with different commissions and I wanted to bring these new ideas into the brooch project. I love the colour combination of silver and rose gold, they compliment each other so beautifully even in such a simplistic design such as this.
The brooch pin is such an integral part of a brooch, you can't design a brooch without one, otherwise it would simply not function in the way you intend. I really wanted to highlight this, and design a brooch where the pin is the main feature, and September is my outcome. Without the rose gold pin, you couldn't wear the September brooch. The pin weaves into the fabric and holds the design in place on the body.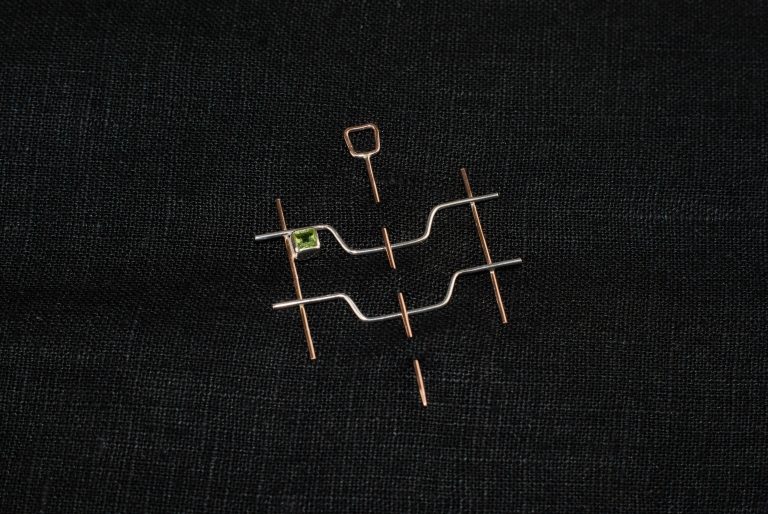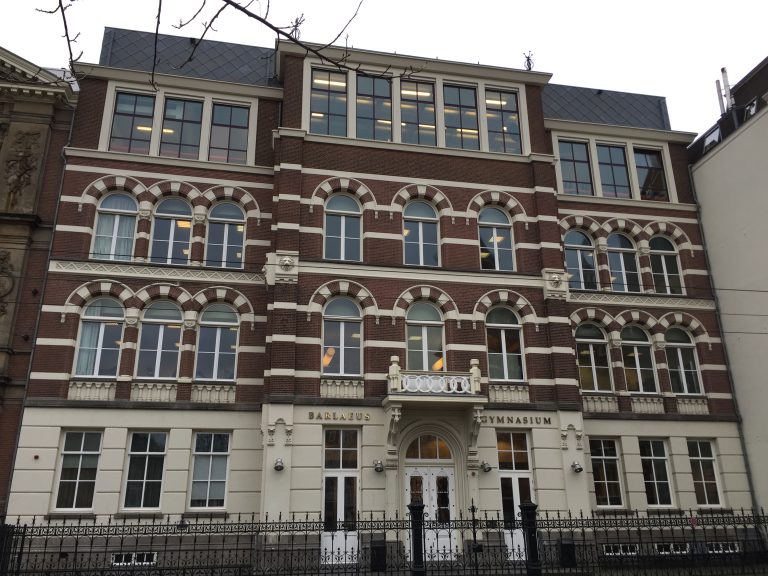 I felt the striking rose gold and silver combination really reflected how striking I found the red and white brick buildings in Amsterdam.
When I was going through the photographs I took on my trip, I had photographed several buildings, including a view from inside the Stedelijik Museum, in the same style. This style of architecture influenced the materials and shape of Septembers design. 
The added detail of a Peridot stone was nothing more than because I wanted to. I felt the design needed another element, and I had a beautiful Peridot waiting to be used, and a need to practise my square stone setting, nothing more nothing less.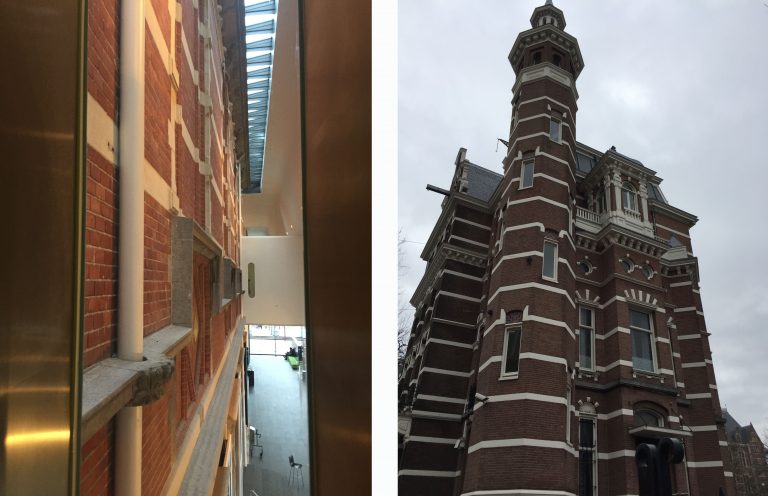 The end of the challenge is just three brooches away! 11 of the 12 will be coming with me to SIERAAD Arts Fair in Amsterdam, 6th-10th November. I cannot wait to show these brooches within the beautiful city that inspired them, it's going to be such a treat.
Challenge
complete
75%