2019 Brooch Challenge – Final post of 2019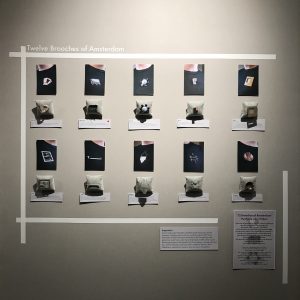 The 2019 Brooch challenge.

12 Brooches of Amsterdam.

The unfinished project.

I always find myself reflecting, as we all do, at this time of year. And this year has been pure chaos, so I have a lot to reflect on. But let's focus on the project.
I started the brooch challenge as an opportunity and almost an excuse to go back to the drawing board and explore multiple jewellery and metalwork techniques that I had either never done, or hadn't done since university. An excuse to really design and explore. It was the most over ambitious project I have ever set myself.
I'm not a full time maker, I work 3 days for The Craft Centre and Design Gallery, 1 day for a pub and since September (another overly ambitious move) took on a Masters degree.
I fell behind with the project pretty quickly, and felt increasingly guilty with every month that passed where I hadn't finished a brooch.
---
I committed to exhibiting the collection at The Craft Centre, with the aim to finish the collection and have all 10 brooches sat together by the end of the show in January.
And then came Sieraad, and then came Christmas, and orders, and extended Christmas hours, and Masters deadlines, and illness, and stress.
I'm all for over-ambition, I have always been and always will be an ambitious person, and will always help and push the people around me to be. But this project took ambition, for me, to an unachievable level.

I knew I would learn a lot from this project, in fact it's the reason I wanted to do it, but this was not the lesson I was anticipating to learn. I was hoping to rediscover techniques, find new direction and improve my skills. Instead, I have learnt my limits.

---
For now, this project will go unfinished. And that's okay. (Something I have not been able to accept until about 2 days ago) Maybe I will finish it one day, maybe I will come back and extend it, I don't know, and that's okay. Right now, I need to rest, I need to concentrate on my Masters, I need to start the new year (and decade!!) with positivity, acceptance and a whole new action plan.

A big thank you to everyone who has supported this project, the wonderful ladies at The Craft Centre and Design Gallery, and to those of you who have bought a brooch. I am incredibly proud of what I have achieved with these pieces, and they mean an awful lot to me. They will continue to be available to purchase on my website in January and you never know, maybe one day we'll get a November and December, just not this year.
---
Thank you, and Merry Christmas!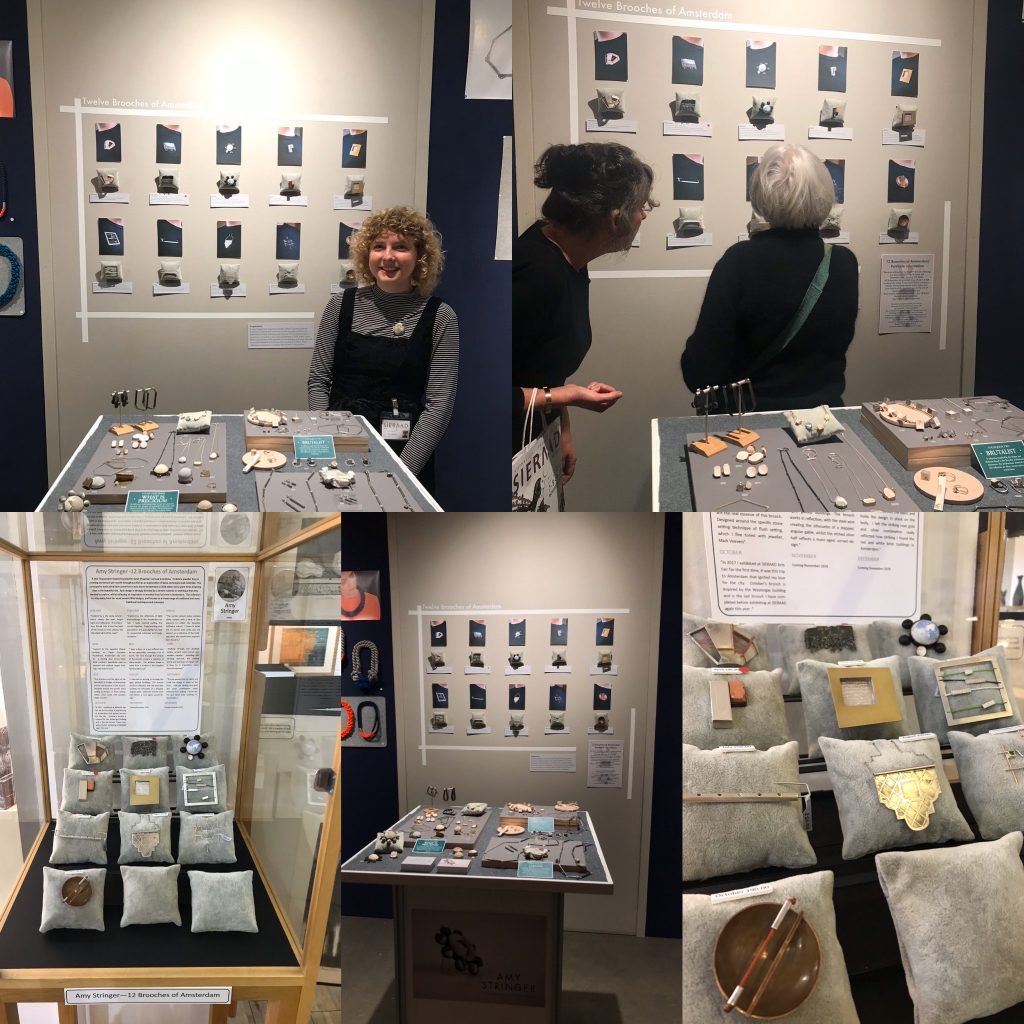 Project Complete – 83.33%