June Brooch – The Details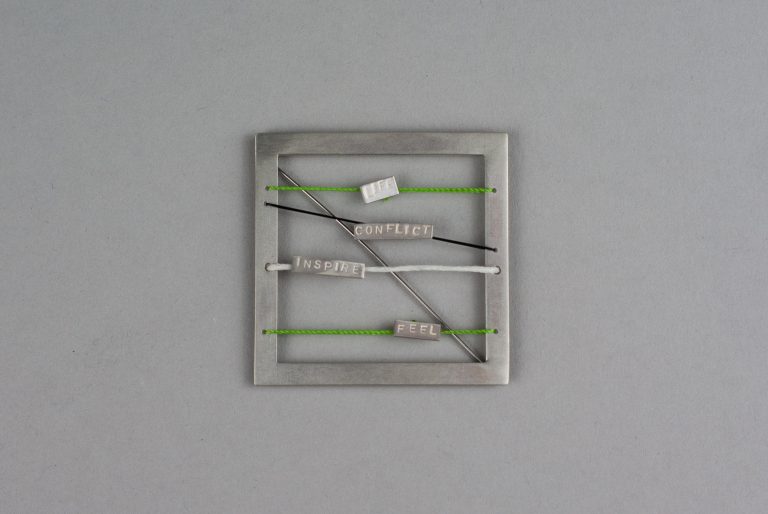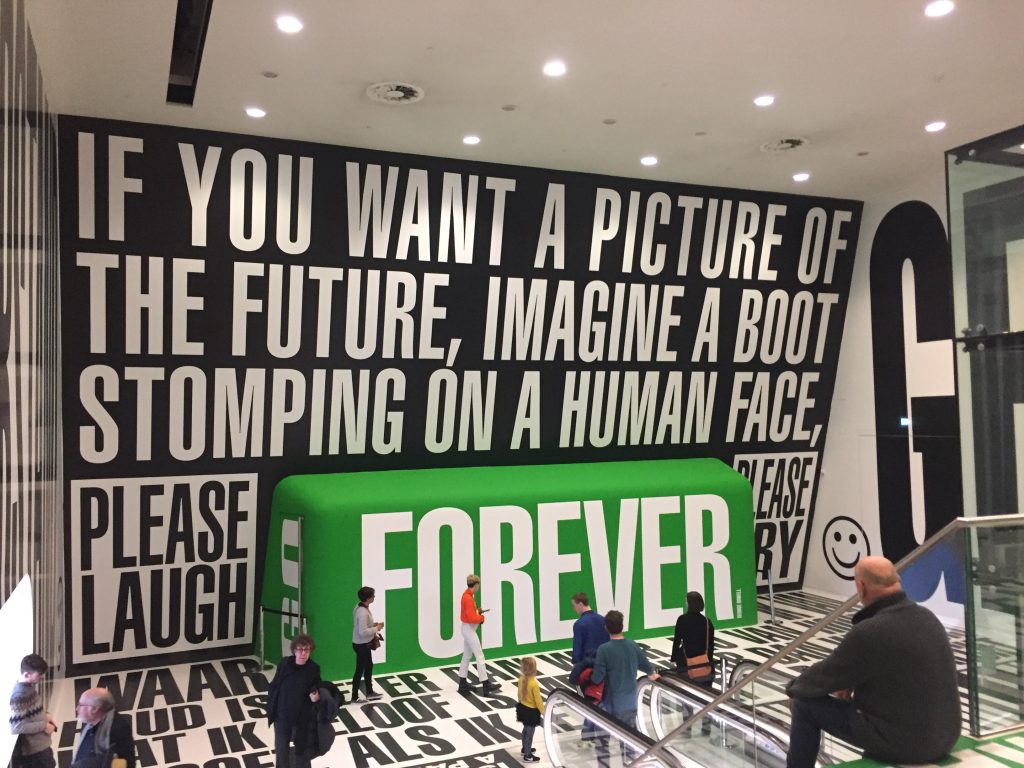 Silver, thread, string, elastic and steel.
Walking through the Stedelijk Gallery (crying with happiness) around every corner was another surprise. Including this amazing stairwell, the striking words and bold pops of colour really drew me in.
June takes inspiration from this stairwell, as well as continuing the personal text theme. The irony for me whilst making May and June, is that I have been going through a similar process of emotions again, so it felt very fitting to make these brooches now.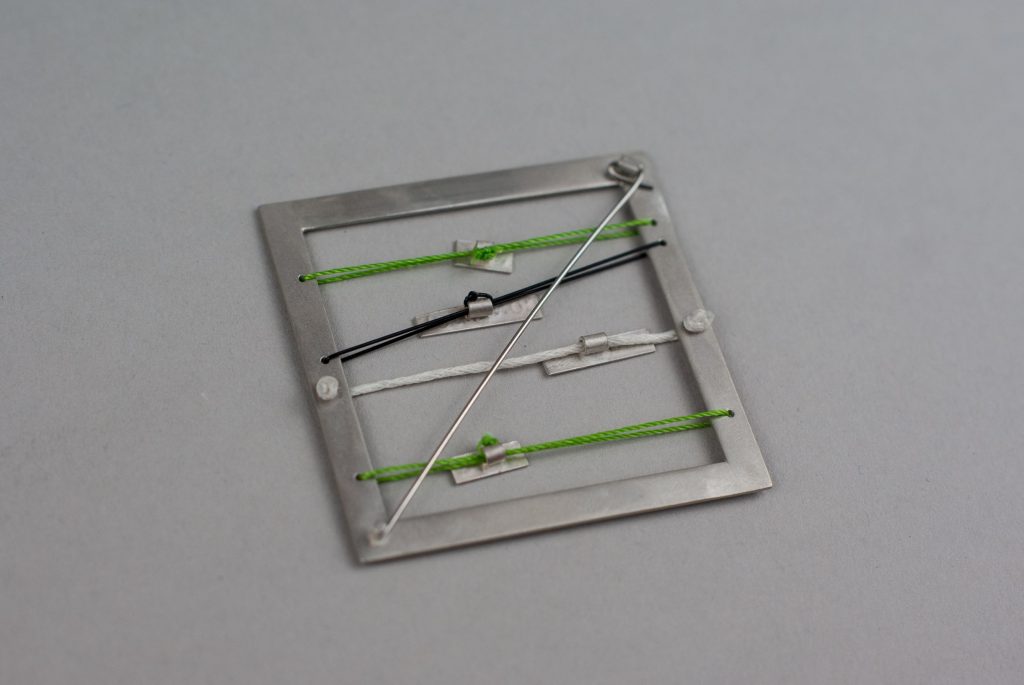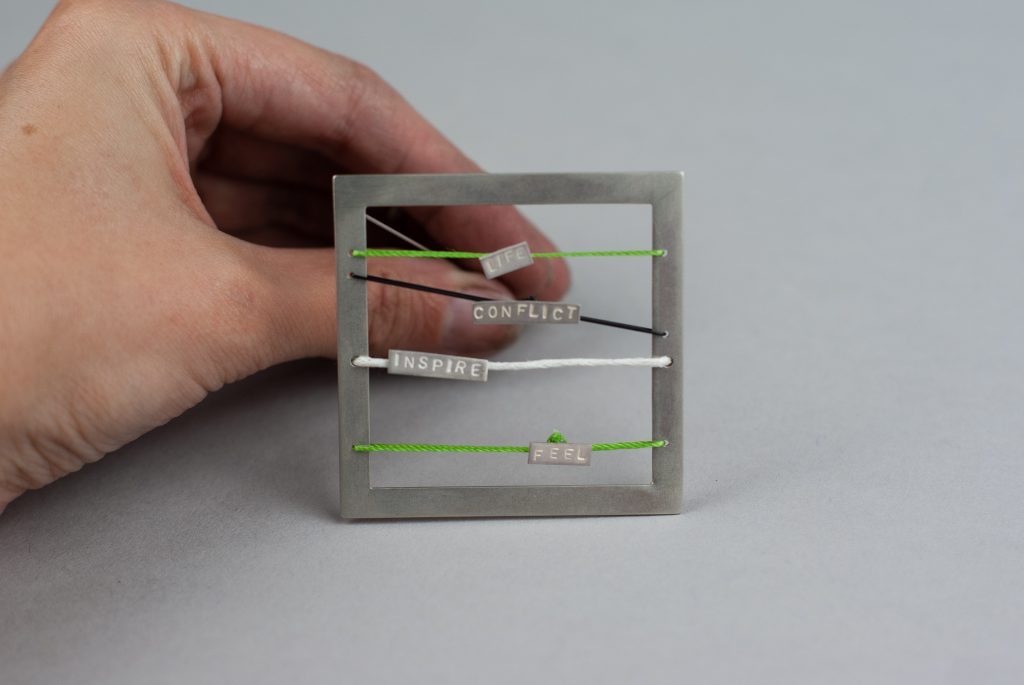 I re-made June 3 times.
The first time, I had a weak solder joint which I didn't discover until after I thread the strings. The second, I decided the silver frame was too thin being 0.5mm and upped to 1mm. Also in the first two makes, I tried several different ways to hide the thread knots. I tried several different designs, and obsessed over making the design 'neat'. I couldn't get the finish 'right', I change the brooch back twice, I couldn't get the piece 'right'.
And then I remembered what my previous 5 designs, particularly April, have taught me – stop over thinking! I took a step back from the brooch and realised, why am I trying to hide the knots, can't knots be neat? Don't they represent the words? Why am fussing over the finish, isn't it already fitting? And here we have June.
Challenge
Complete
50%